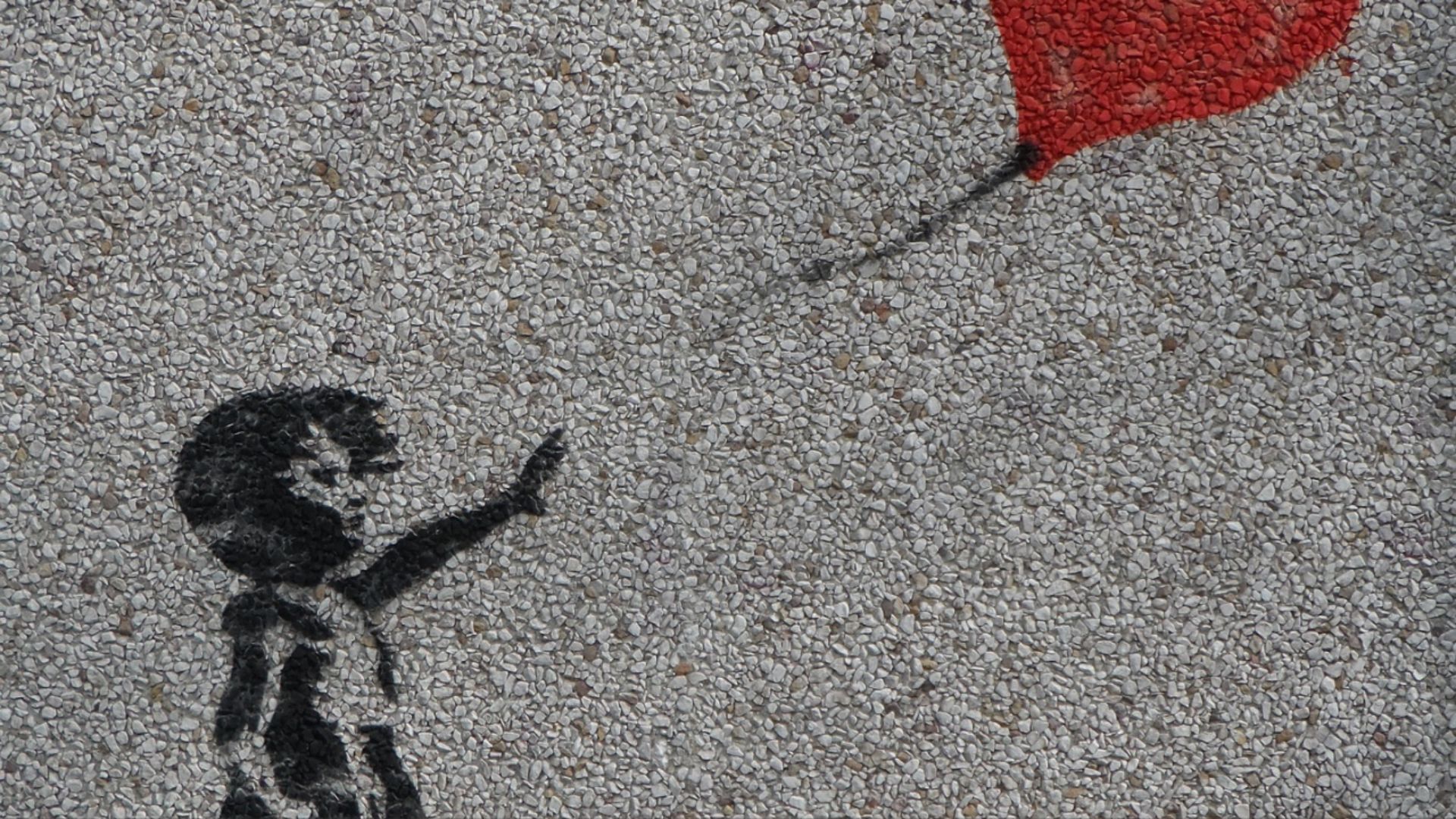 18 Dec

Holding On and Letting Go
Holding On and Letting Go
Two friends of mine became mothers during October. I recall the euphoria in one of the mother's eyes, as she held her child, in hospital- firmly in her grasp, the optimism was visible in every touch as she stroked the baby. I saw the baby's tender pink skin as it snuggled, turning its head, side-to-side, wrapped in an all-white shawl. 'He recognizes that you are here,' the mother said, gleaming with happiness, in spite having undergone an incisions operation to deliver. Of course, it is unlikely that a four-days' old baby can bear such enhanced perceptions, but the optimism of first-time mothers is always unprecedented. For Max, unfortunately, he was separated from his mother at birth. The time he was to experience love as a first was the time he was to lose it.
When Max was carried home, he brought with him joy and a sense of excitement. His eyes were blue and they lit up in a teary way whenever he looked at us. He was a fluffy cute cotton ball. Whenever he purred, he elicited compassion from all. My cousin had rescued him from the neighbours who wanted to throw him away. Max was shy. Whenever we gave him a bowel of milk, he never drank it (at least not in our presence). He would wait, till we left, then he'd slowly and stealthily gallop the milk. Meat products and snacks began to mysteriously disappear as though David Blaine was in our midst. This pattern of behavior should have given us a clue about his true character, but, as most, we were blinded by Max's cuteness. It is said that most lovers are least objective when they fall for someone. We didn't know who we had let into our home.
Max was an ever-imposing figure at home. He would welcome visitors with long deep stares. He seemingly possessed and projected an awareness of who everyone was. Although he gave us good company in the night as we watched movies, one evening, when we had fresh fish prepared for dinner, he was unusually restless. He leaped into my sister's plate, almost causing her to spill her food. We had never seen him act so ferociously before. To calm him down, we had to serve him his own fish meal. Later, a friend told me that cats lost any sense of self control when they smelt fish. It triggers them like chocolate does for most human beings.
Max's characteristic long deep stares. Pictured as a model. In better days, he was a good companion.
My cousins grew fond of him. They fondled him, scratched his back and sat with him on the couch as they watched the National Geographic Channel (Nat Geo). He always leaped at the beaming light from the television whenever other bigger cats appeared in the Nat Geo documentaries. Perhaps he, longed to emulate his idols on television. I always stood aside and watched with suspicion especially as I recollected his leap onto my sister's plate of food.  I must confess, I have never been a fan of pets. Perhaps, I took this from my parents, who did not tolerate odd animals in their house, except those we slaughtered for a sumptuous meal. I have relieved countless chicken of their lives with my own hands.
Andrew Goatly comments that although pets are invaluable companions and are creatures for which children can learn benevolence- they consume huge amounts of protein, spread parasites and some do not have control over their defecation in public spaces.  Without necessarily mentioning instances where innocent onlookers were attacked by dogs, I heard my own experience.  I once took an evening stroll in our neighborhood. While drawn away in the musical world, swaying in frolic manner to Bruno Mar's, 'Uptown Funk' in my headphones- I suddenly saw five dogs running towards me. Barking, endlessly!
The wise thing to do, was stand calmly and look at the dogs, as countless philosophers have advised but, my adrenaline disagreed. I read that staring at dogs intimidates them. I was neither Socrates nor Aristotle, to reflect deeply on the prudent step to take. My instincts led me to run. I sprinted into a potato garden by the roadside.  It felt like I was stepping in sinking sand, as I jumped through one heap of potatoes to another. The dogs were loudly barking at me. 'This is the end of me,' I said to myself. I tripped on one of the lumps of soil and fell down. My skinny denim jeans, got torn at my knee and crotch. I looked behind me, the dogs were panting with their tongues out between their unusually large teeth, watching me. I wondered why someone would ever welcome such bullies in their home. Although the dogs had stopped running after me, that experience reinforced my stereotypes about pets, alongside years of biased documentaries on wild cats.
Selfish as it may seem, we took in Max solely because we had a lingering issue with rodents. Rats had made the house a playing ground. Despite trying all sorts of solutions- from "strange" poisons and concoctions, to reorganizing the home, and mouse traps- the rats remained elusive. My brother once commented that rats were highly intelligent beings. To date, I believe that was a fair comment, because it was the only logical justification for their immortality and their high reproductive rate. They were invincible to all our tactics. We expected Max to provide a solution, immediately.
Max was dormant in the first days. His eyes grew browner with a darker pupil and he gained weight. After six weeks he became more agile, he'd jump from one chair to another and he even crept through windows.  My sister recounted how he viciously ripped apart a rat in real time. Gnashing every bone of the rat while swallowing it as whole. 'There was blood on the tiles where Max stood as he ate a whole rat,' she said. Was he the cute cotton ball we knew? When my sister shared this story, like her, I was terrified. Did we recognize who Max really was? Although his methods were highly questionable with excessive force, they yielded results. Within two months there was no single rat in the house. Max was effective, almost as efficient as Eliud Kipchoge bearing down the final lap to become the first man to complete a marathon under two hours.
Despite his impressive results, like most of us Max had his frailties. He popped up in rare places. Once, I was watching a movie and I heard some rattles in the background. Then, I saw a portrait fall in a ghostly manner. Only to later note that, all this is anxiety was Max's doing. He had no sense of BOUNDARIES. He helped himself in different parts of the house. Even after watching several you-tube videos, and building a convenient place for him to ease himself. He did not recognise our efforts. He continued to help himself in different parts of the house. Consequently, the house had this looming stench almost as if there was a pit latrine in the middle. The hardest part was cleaning up after Max, had gone about his 'business.' You had to follow the stench until you found where it was strongest. This wasn't the most ideal treasure hunt. He was testing our patience.
Day after day we began to question whether we could still put up with Max. We reached our tipping point one evening.  We saw Max with four other large cats in the house. ' We are not taking more of this,' my brother said. He had really pushed his boundaries, by showing other strange cats in the house. He literally threw house party without consent.
Perhaps that's why the rats had disappeared in record time!  Perhaps all this time, we had been cleaning after not just Max's 'poo' but all his strange friends'. We let this slide the first time, but on three other occasions, we saw Max with his friends, in my parent's room. It looked like they had taken over. We were not taking more of this.
The head of household, gave instructions that we had to move on without Max. My cousins organized for this. They caught him and buddled him to the roadside about two kilometers from home, and, threw him away.
Max had helped us get rid of the rodents that had permanent residency at home, but along the way, he had pushed us to the limit.  We couldn't make more concessions. He had outlived his usefulness
It is odd, that from trying to save him, my cousin, had to dump Max by the roadside. That evening, he sat in the middle of the empty couch, oblivious. Evidently forlorn and reflecting on his actions. He told me, 'I miss Max.'
The house became silent when Max was no longer around. Have you known someone deeply? Known their fears, their deepest secrets and their joys. Everything. And then you had to go separate ways to being perfect strangers? It is difficult to live as if the person was never there, like you never knew them, yet you shared space with them behind the ever-shrinking walls. They knew intimate parts of your life, just as Max did to us. I loved Max- his deep blue teary eyes and his effective self but, I was equally displeased by some of his habits. I miss him, but like most in this pandemic, I am forced to think, the things you loved ,that brought you happiness but then later disappointment. When they are no more, do you move on? It is hard to let go of those that have been apart of us. They always linger somewhere in our memories, reminding us of what was and what could have been.