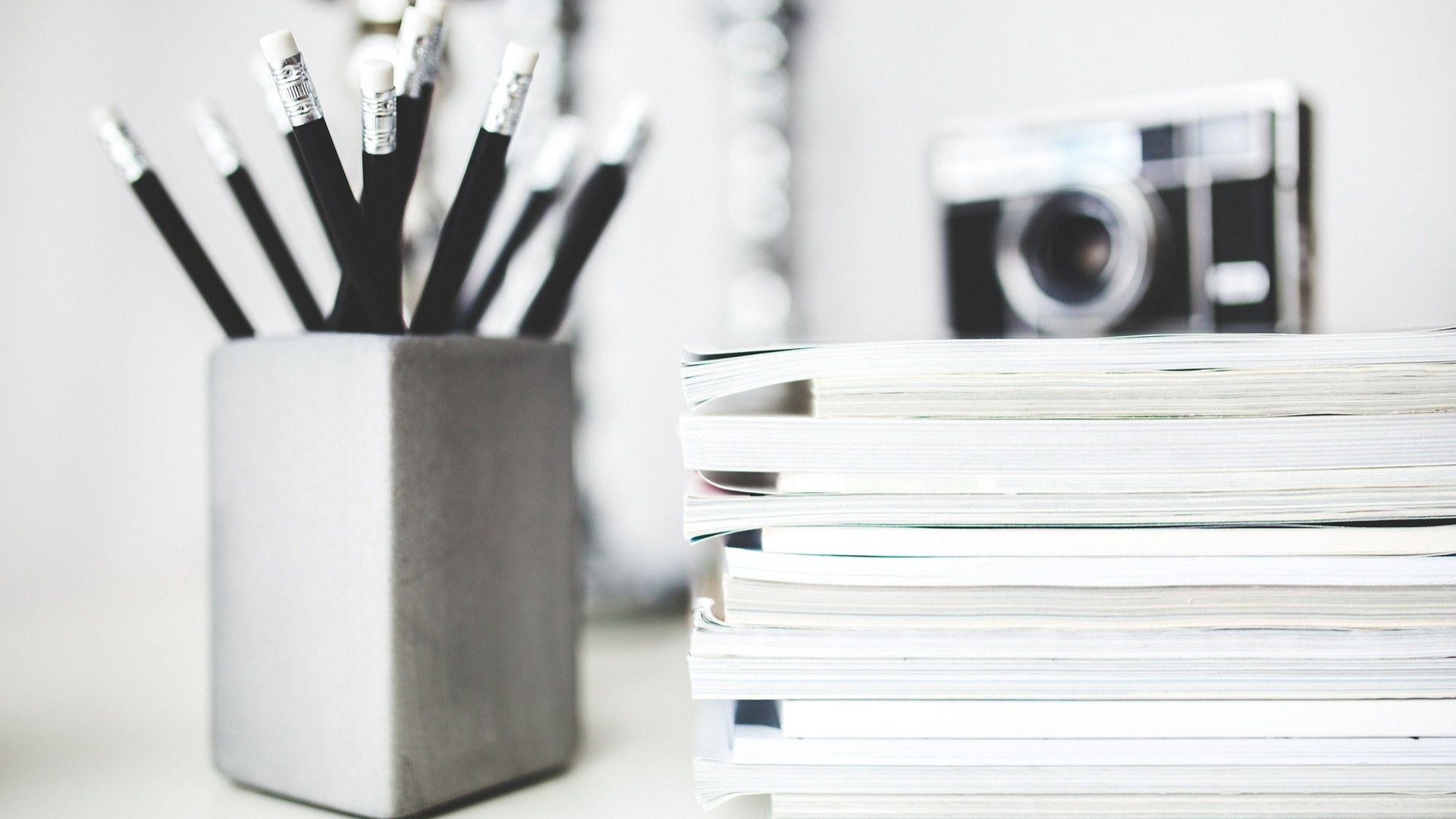 27 Jan

How to Write a Personal Statement

Writing can be rigorous, especially when applying for a course that requires a personal statement. It can be difficult to know where to start and what to include. While there is no magic formula (or arguably even such a thing as magic), there are several pointers that can help one better portray their strengths to admission committees. Drawing from the success of our applications to the University of Oxford, Harvard University, University of Cambridge and other global universities, this article seeks to share some pointers to guide one as they write their personal statement.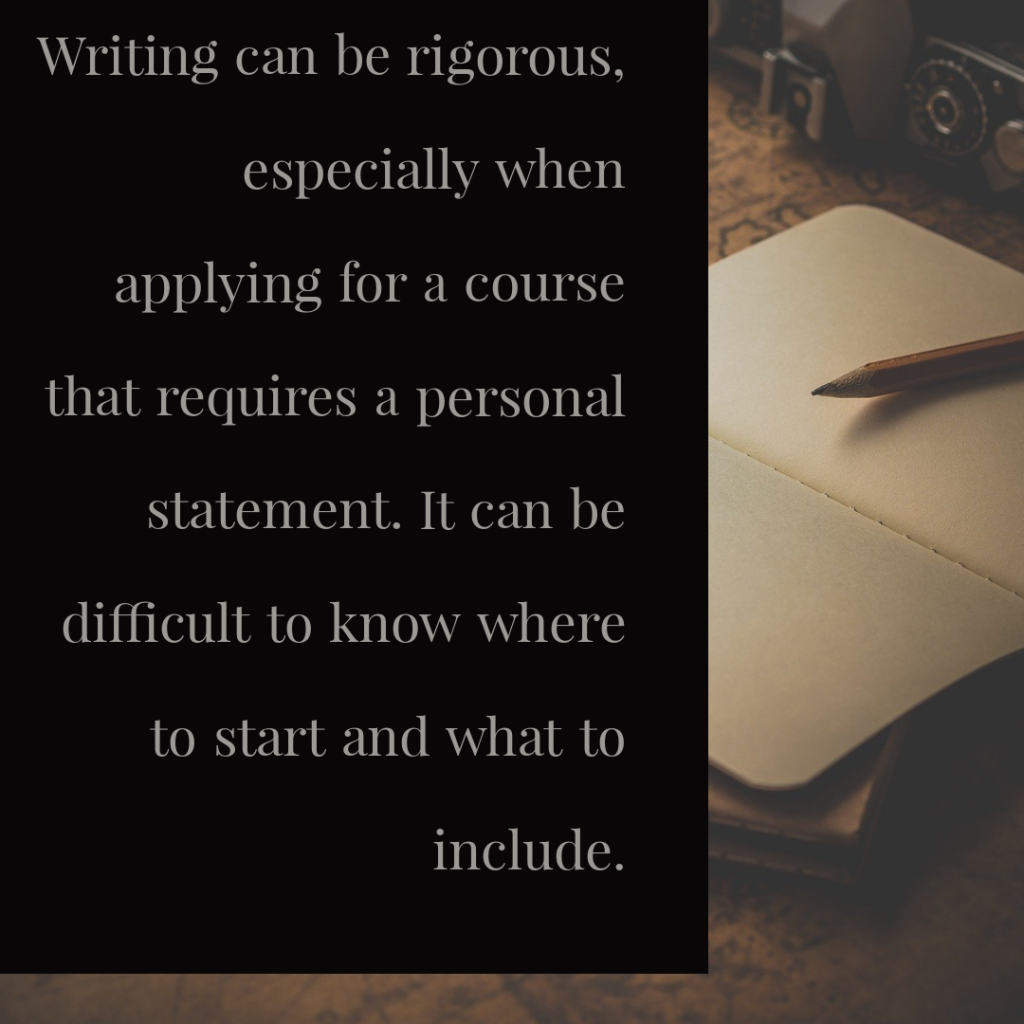 In our first draft personal statements, we wrote about where we were born, our parents' professions, high school, law school and our work experience. However, fascinating these stories may have been, they had no focus, were unnecessarily lengthy and were not tailored to the specific programmes of interest. Thankfully, they were only drafts. We edited them over and over again- cutting out the clutter and making them more relevant to the different applications. It is our hope that these pointers can help someone get a sense of clarity on how to proceed with their application. Of course, always cross check the relevant course website to find out what the admissions committee is looking for.
Think about the following.
What have you learnt about in your field or life that has stimulated you and given you a conviction that you are best suited for that programme? How have your experiences contributed to your personal growth? What are your career goals, specifically what do you hope to do after the programme?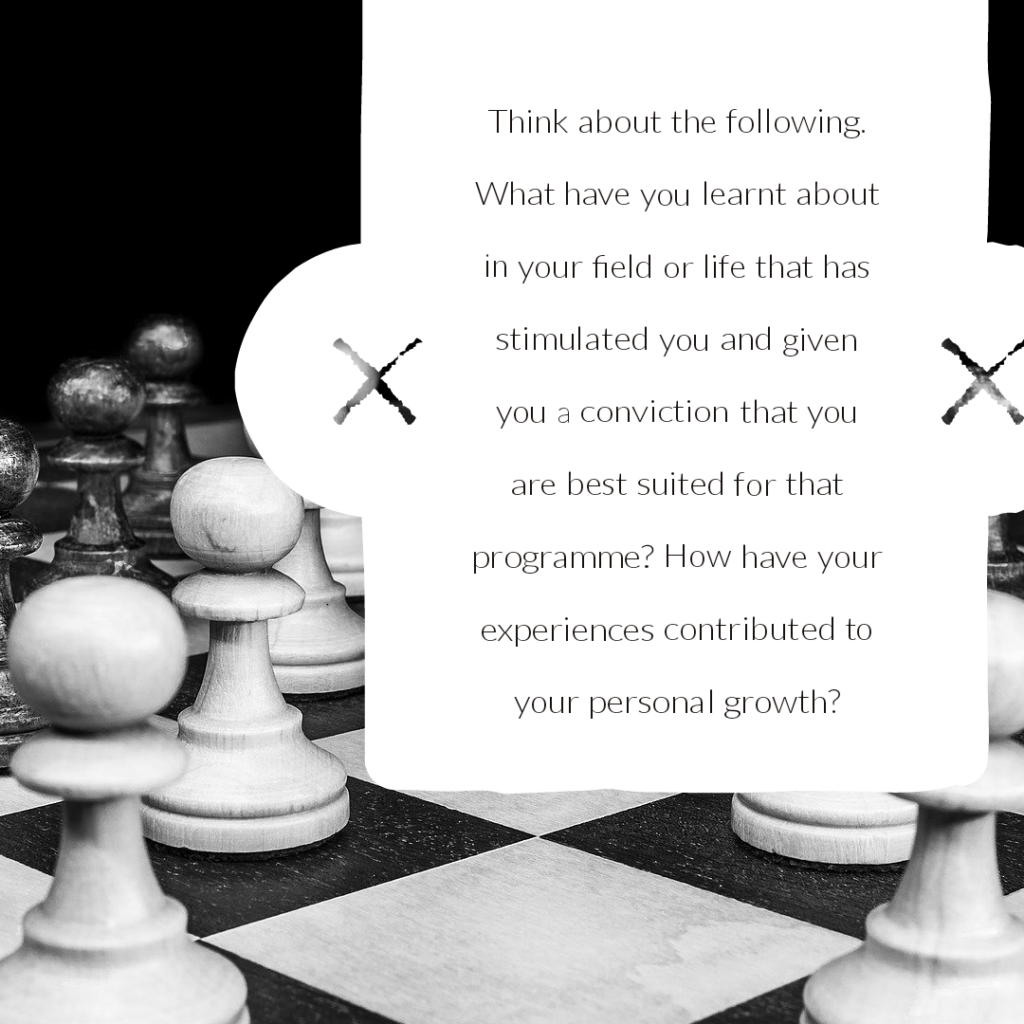 Consider the programme details. Look out for the modules, if available on the course website. Understand the goals and values (if at all any) of the programme. How do they connect with yours and how will they further your interests? By tailoring one's background to the specific goals of the course, one is able to demonstrate a genuine interest in the programme. What personal characteristics do you have that will enhance your prospects for success on the programme? What will you add to the class when selected? These could be addressed by using anecdotal references to demonstrate your strengths and potential contribution.
State what you think is outstanding about yourself. This could be academic or co-circular. Own your narrative. One must at least demonstrate their academic strength and should be concise.
Remember to answer the specific points which ought to be addressed in the motivation statement (Why that course) and, even more importantly, keep within the prescribed word limit and format specified. However, compelling your story might be, please keep within the word limit.
Avoid the cliché sob stories. The admissions committee is considering thousands of applicants (and has done so for years) who are sharing their experiences. The goal here is not to evoke their sympathy but rather, arouse their curiosity. This, by no means, should not preclude you from sharing your story. However, try to align your experiences with the above pointers to show that you are well suited for your programme of choice.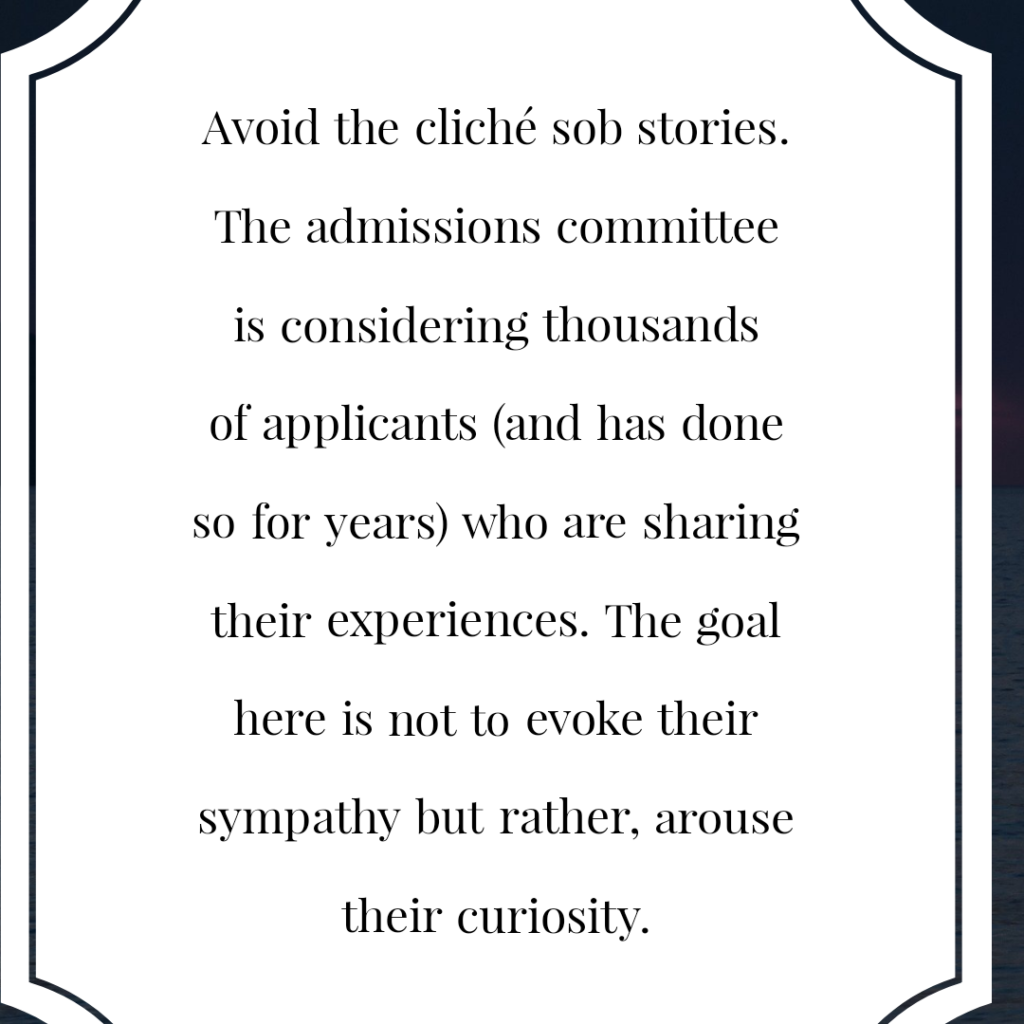 Have multiple drafts. Though it is possible to ace the personal statement in one draft (kudos to these champs!), it is highly advisable to work your way through a series of drafts until you are satisfied. Giving each draft a fresh eye every time you revisit it, keeping in mind the University's guidelines on what a personal statement should cover, will help you streamline it till you arrive at a concise final version.
Having interacted with members of different admission committees, we learnt that they want to have a picture of your overall personality, academic background and work experience (where required), continuity, commitment and motivation, communication skills. Make sure you demonstrate clearly, why you are interested in the programme by emphasizing what makes you stand out as a candidate.
This article was  written for the Cloud Vision website.