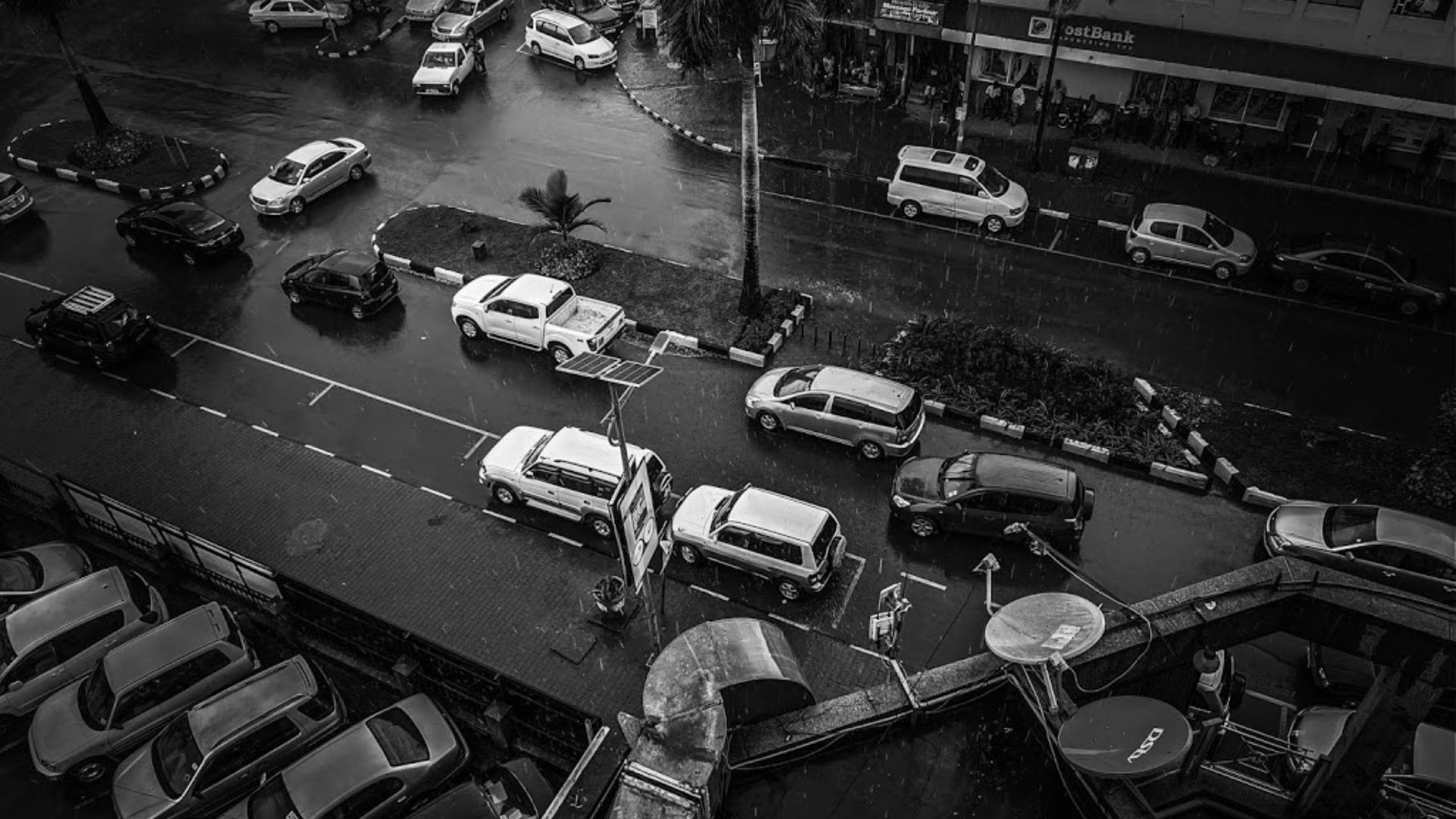 17 Sep

Kampala State of Mind

Some of the best award winning stories that were narrated to me, have unfortunately been birthed from misfortune. My parents (mostly my mother) shielded me from much of what happened in public. She always cautioned me to be careful.  Almost every city is plagued with its own share of frauds, and Kampala is no exception. Don't misquote me. Kampala is vibrant – with congested streets, relatively clear skylines and endless honking in traffic. At night (before covid-19), Kampala was known for its animated nightlife both, recreationally and spiritually. There is a bit of something for everyone. With  a diverse population, there are different creative ways to make (or rather steal) money.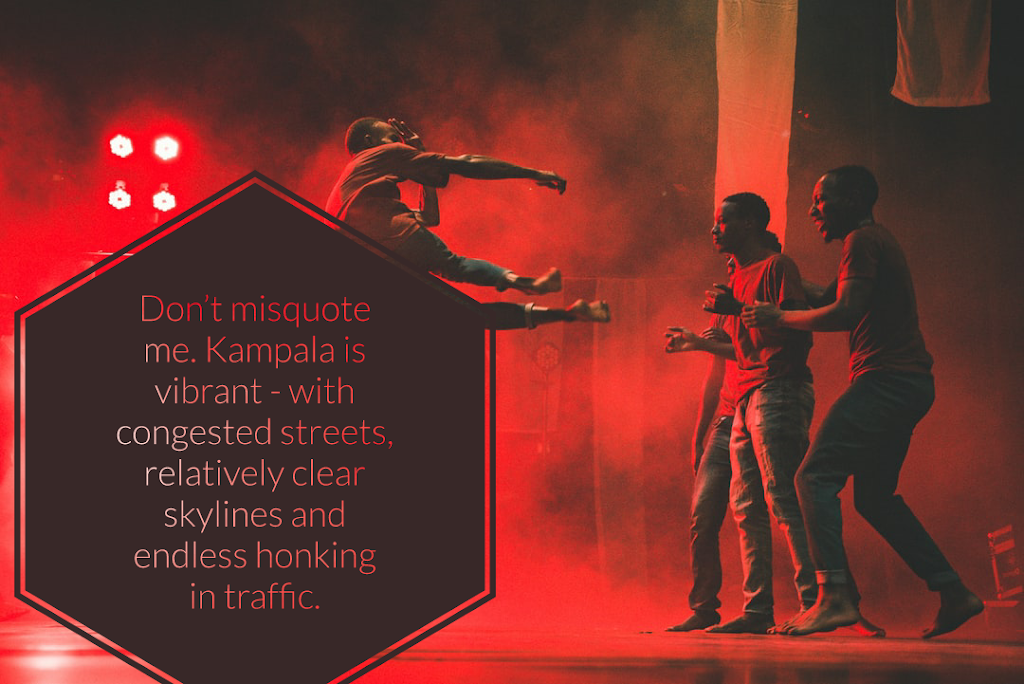 My housemate at university once told me, that while walking home at night, he suddenly blacked out and fell in the roadside bushes. When he woke up at sunrise, he had a pounding headache. His backpack had shrank and had been wiped clean of any personal belongings. He was robbed, but he could not remember any of the events leading to it. When I had just completed my bar exams, I had the chaste zeal to impress my mentor, but this dedicated attempt to make an impression, set me on a roller-coaster.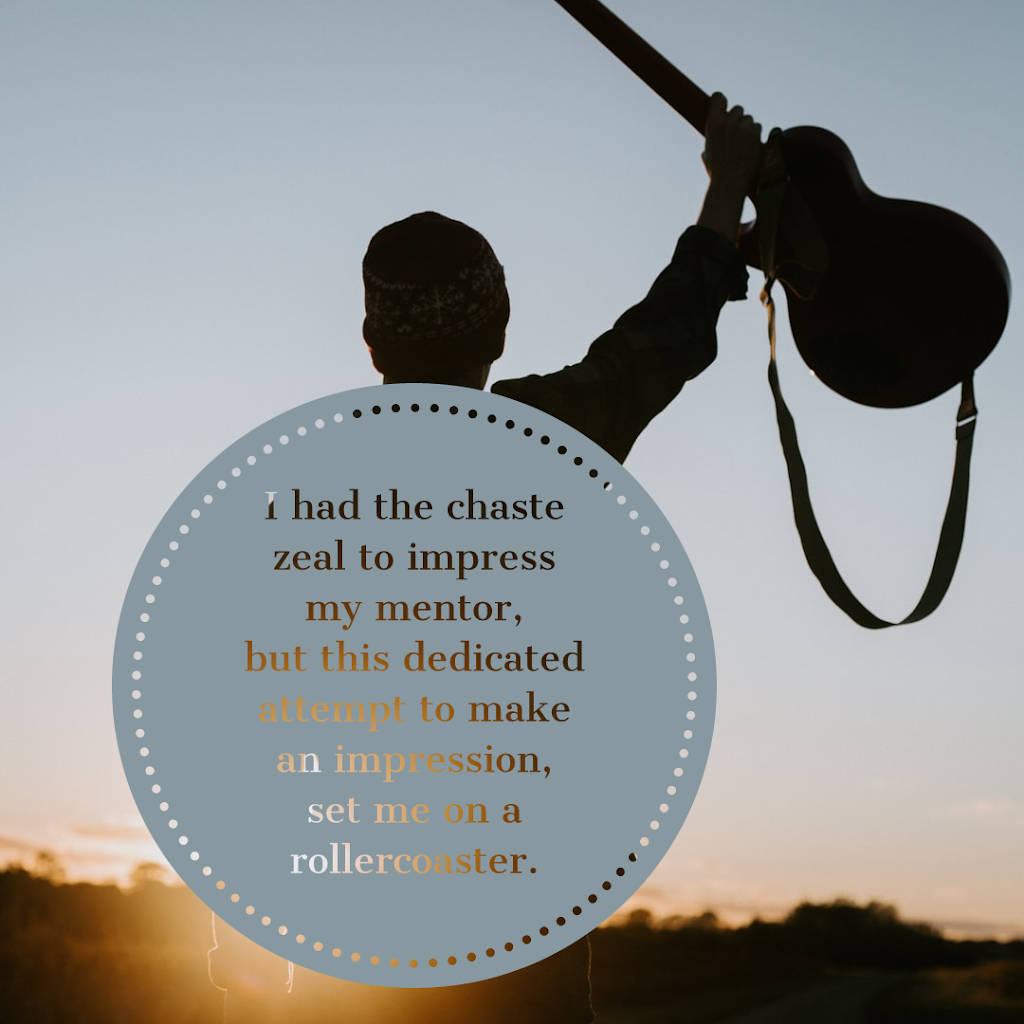 I began my career working for a law firm. It was such an exciting time for me.  I was working with a senior lawyer who I hoped to emulate. This fueled my desire to perform my job well. My mentor was sincerely keen on my growth-at least that is what I told myself- but, he also demonstrated it through the detailed comments he gave me on joint assignments.  Most of his feedback, felt like a tutorial but fewer things gave me more satisfaction than receiving more work from him. The only thing that beat that feeling was when he gave me positive feedback, that I had done a great job. Either that portrays, how much I was in need of affirmation or, just how desperate fresh graduates are for validation.
The office was deserted. One door slam after another, as colleagues left. I could hear the watchman's radio, who had just come in for night duty. I refreshed my email one last time. I saw a reminder for an event I had registered for. It was a photo press award and exhibition ceremony at the Uganda National Museum. I still had some pending work.  Usually, I'd leave my laptop at work, but on that day, I thought I could take it home to finish the partner's work in the late night or early morning. Therefore, I squeezed my laptop into my bag that had tones of folded papers and files, some of which I had never used for close to two months. My work colleagues and siblings were always puzzled at the sheer size of my bag whenever I carried it around.
I left for the National Museum. I do not remember who sponsored the event, but I know we had a lot of skewers, sausages and very sweet wine.  I love Kampala networking events because they are never short of meat products.  Besides the 'small talk' of, 'you must be a lawyer!' because I wore a suit, it was the same conversation and icebreaker always. 'Where do you work?'  I am not blaming anyone, but small talk can be mentally exhausting. Repeating the same answers to twenty people is not ideal. With hindsight, I have learnt that a great deal of beginning a good corporate career entails tolerating 'small talk' and still putting on a facade that one is genuinely interested in hearing the predictable questions that follow. This was my entry into to Kampala's working-class. Other than that, the event was exciting because of my innate curiosity in art. In High School, I drew a portrait of the Kyabazinga (King). It was auctioned at my school's golden jubilee celebrations for a sizeable fee. I love art. It allows the subtlest expressions and gives us chance to create our own perfect world, devoid of the daily struggles that we face.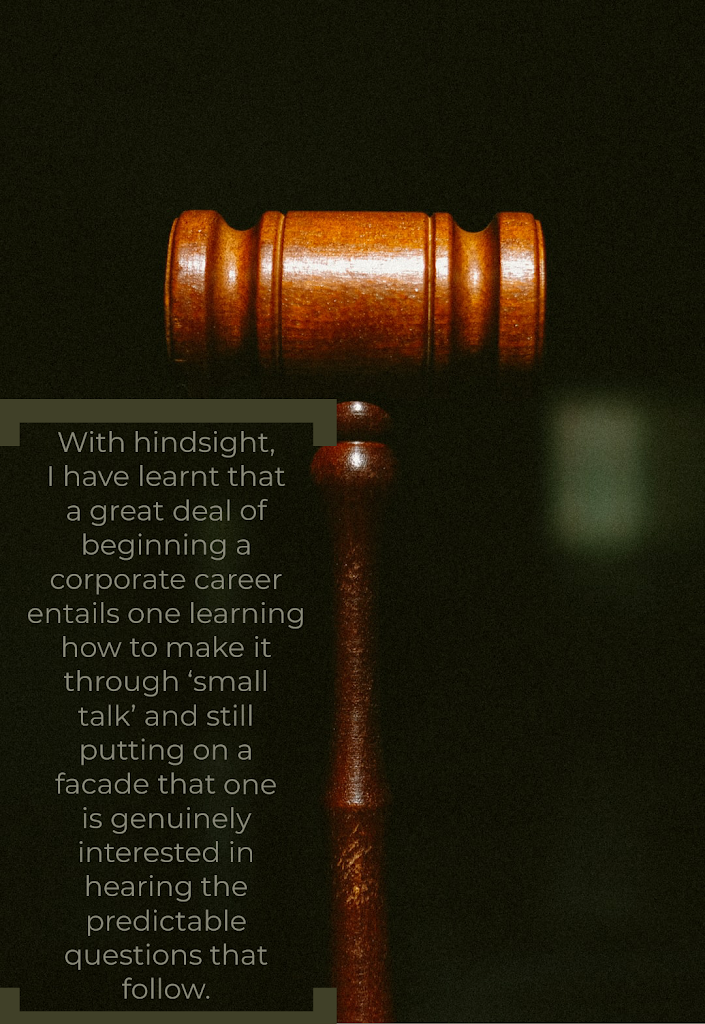 The event went on well. I was impressed at the catalogue of photos exhibited. Ranging from pictures taken during the occasional post-election struggles between the local police and protesters, to a tranquil picture of a young boy standing in a large field of grass with his face half covered by the sharp blades of grass. This stood out to me. I was that boy in the enormous legal field. At the start of the unknown but with self-belief that was known.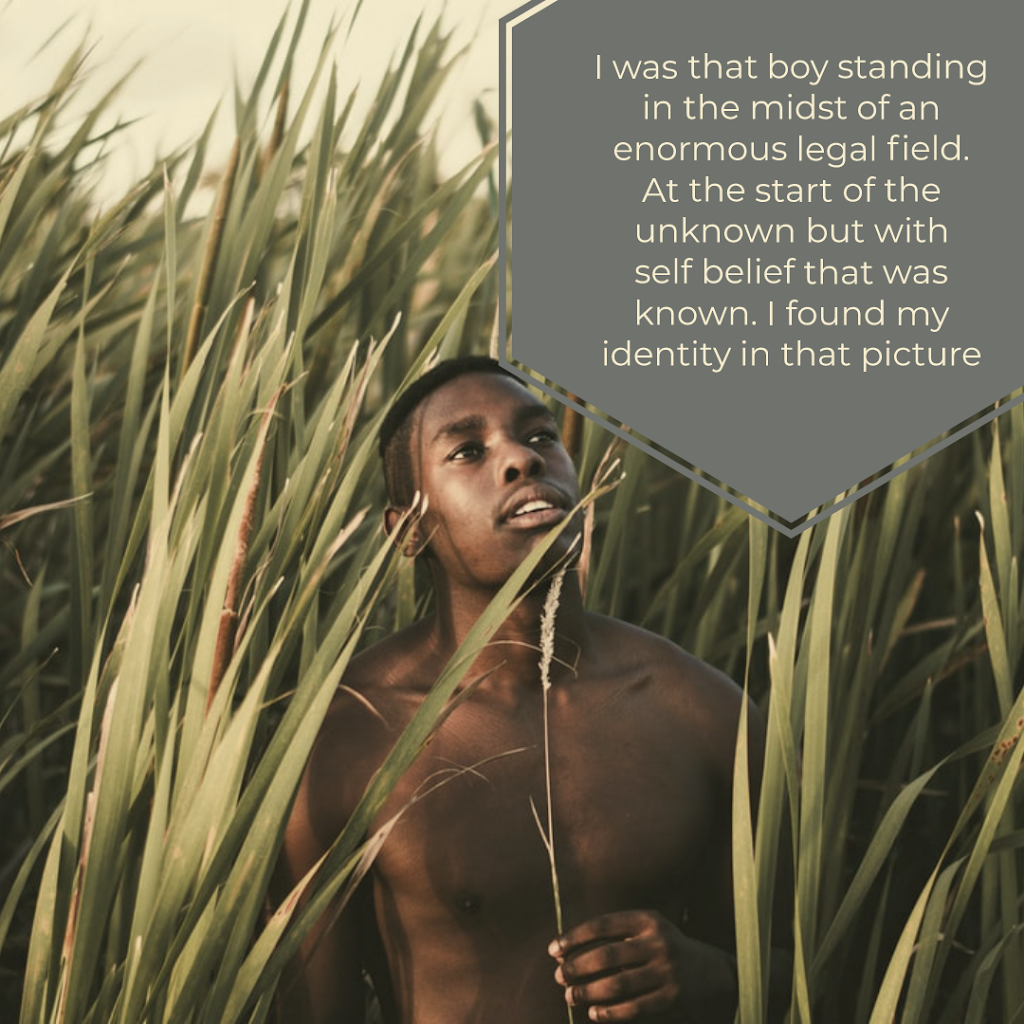 I saw a couple of familiar faces, and caught up with them.  While having one conversation, I remembered that, I had pending work, which was due the following week. However, my overenthusiastic younger self, wanted to hand in that work to the Partner by the following morning. I checked my phone and it was about 9:00 p.m.  I got anxious because it was getting late, and since I was using public transport, I needed to leave soon.  I could not order an Uber or private cab because of my strict budget. As a young lawyer starting out in Uganda, my budget surely, was not as flexible as often portrayed by lawyers on overly exaggerated American legal drama series. Knowing my unique situation, I said farewell to a couple of friends and strangers, after which I headed out.
Outside the museum, it was dark and had begun to drizzle. The headlamps from the vehicles on Kiira Road, blinkered on and off as the cars passed by. With my unusually large bag strapped around my oversized blazer, I crossed the road and strolled to the next taxi stage. I saw a taxi (minivan) approaching. As it came closer, I could hear it clunking. It sounded a lot like the taxi was hardly functional. Thank fully, it stopped right in front of me. The taxi looked half-empty and strangely dark on the inside. I faintly saw about three human-like figures seated in the back.  The conductor (turn boy) flung open the front door of the car and asked me, 'Ssebo ogenda?" ('Sir, are you going?') It was now about 9:45 p.m., the raindrops on my coat had begun permeating through to my shirt and skin. I needed to get home as early as possible. I jumped into the co driver's seat and closed the door. While in the car, I was thinking about completing the partner's work.
As I had just sat, the taxi began moving at a relatively slow speed. Whenever the driver changed the gear, I literally felt the vehicle grinding, rather annoyingly. The conductor then screamed at me, shouting hastily, 'Galawo olugyi.' ('Close the door.') I wondered what was going on, because I had closed the door when I got in.  Either way, I listened to him. I held my bag with my right hand and then used my left to slam the door again, just to make sure it closed. After that, I checked my phone to see the time, and I still heard the conductor tell me, to close the door again. However, before I could do that, the driver told me to hold my phone properly as I was likely to drop it. How Kind of him! I thought to myself. I opened my blazer with my left hand and put the phone in the inner breast pocket of my blazer. I then turned to close the door while the taxi was moving.
This time, there was some silence after I closed the door. I figured that everything was okay. Three minutes later, the driver murmured to me that they had decided to change route because of a mechanical condition.  They needed to take the taxi to a garage. We were close to Kiira Road Police Station. They parked the taxi. I got my bag, which was next to me and jumped out.  It was getting late, so I decided to get on a boda boda (motor-cycle). Within fifteen minutes, I got home.
When I reached home, I was tired.  I freshened up and remembered that I needed to finish the partner's work. After showering, I sat at my table in my room, dragged my bag from the floor and put it on the table. I opened my bag.  In place of my laptop, there was a HUGE STONE, with the charger wrapped beautifully around it! I wondered, whether like the great Patriarch Moses, I had been handed the 'stone tablet' with the Ten Commandments. I touched my head with both hands and walked out of the house, to the verandah, in critical contemplation.
I was traumatized. How did my laptop turn into a stone?  I sat on the terrace and looked up at the moon, wondering what had just happened.  There is that saying in Luganda that, 'Kampala sibizimbe.'  When translated, it means, 'Kampala isn't the buildings.'  Although this does not make sense grammatically, metaphorically, it means that Kampala is more than just its buildings, one must be extremely careful when in Kampala, lest they will learn a lesson the hard way. I had become a scholar of 'these' streets. I graduated cum laude (with honors) that night.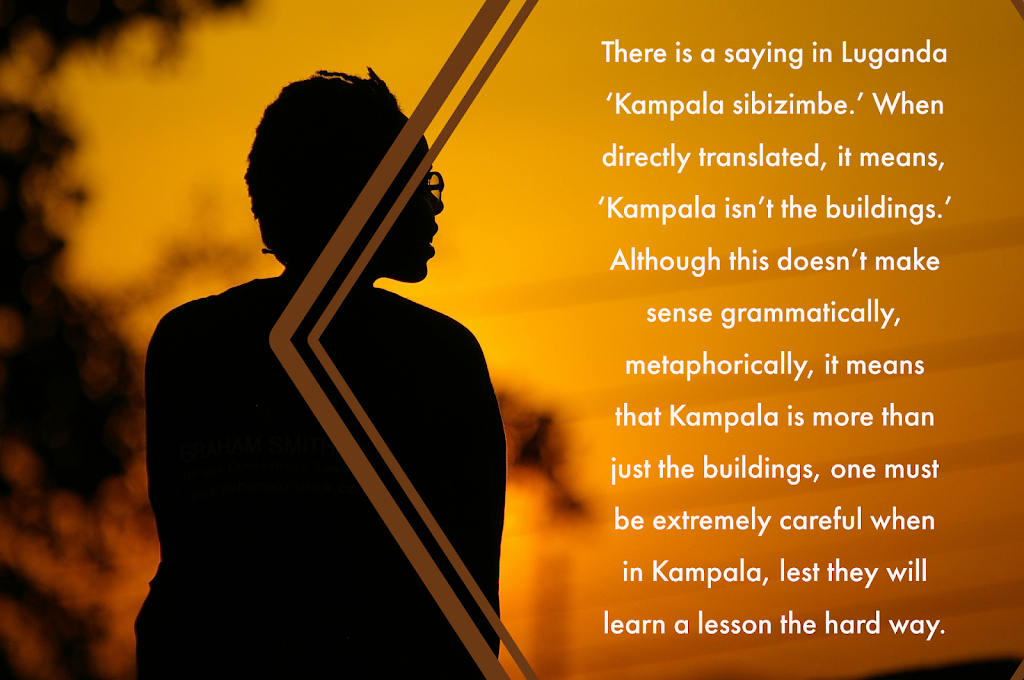 I spent an hour trying to put the pieces together. I began to recollect, exactly how this happened. I realized that while I responded to the supposedly kind concern of the driver to put my phone in my blazer's pocket, I had unintentionally let go of my bag. It must have happened at the time I closed the door. Someone switched my laptop and selflessly replaced it with a concrete slab of the exact same weight. I had been conned!
I was sad, my laptop, which had all my law school assignments and pictures had just 'disappeared' in thin air. My overzealous attempt to complete my mentor's assignment, was no longer feasible. Indeed Kampala sibizimbe. I told my brother about this and he laughed at me- I know he did not mean bad- after all; I got a stone in place of my laptop. It was funny, but I did not talk about it until two days later. I was still struggling to contextualize what happened.
It is interesting how such an experience can affect one's ability to trust.  I am always looking over my shoulder. I do not talk to random strangers on the streets.  I still remember that night, as if it was yesterday. Kampala sibizimbe!