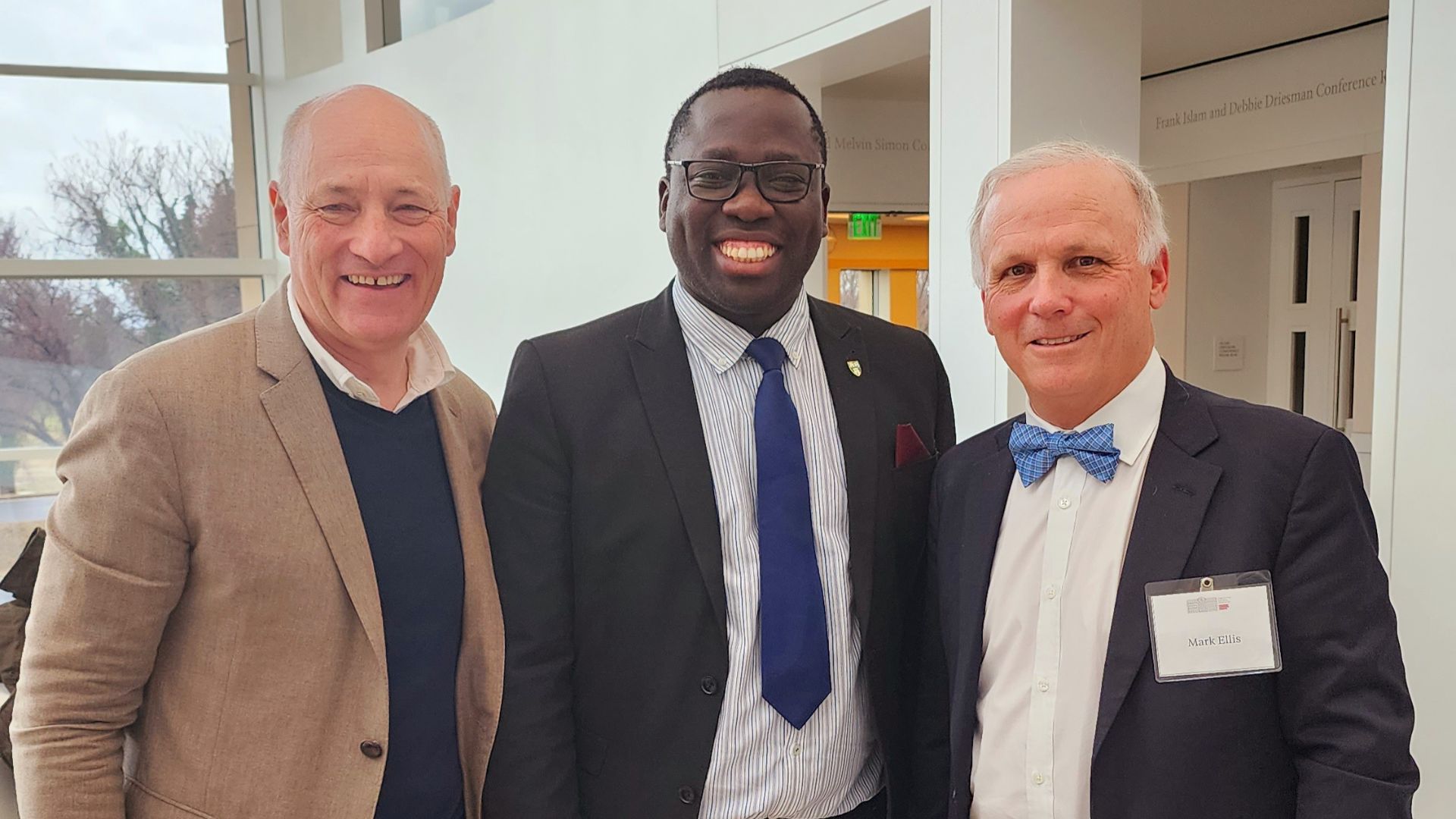 20 Feb

Salzburg Global Seminar

Salzburg Global Seminar

Last week entailed a lot of professional development. I was in Washington D.C., to attend the Salzburg Global Seminar as a Salzburg Cutler Fellow. The Salzburg Cutler Fellows Program helps outstanding law students from the top US law schools explore timely legal issues and develop leadership skills and the connections needed to shape a better world. It was founded to honor the legacy of "super lawyer" Lloyd N. Cutler, described by The New York Times as a "Counsellor to Presidents" and one of the founders of Wilmer, Cutler & Pickering (now WilmerHale) in 1962.

The Seminar was transformative. I was challenged and learnt a lot from conversations with Dr. Mark Ellis, the Executive Director of the International Bar Association, Prof. Muna Ndulo, President Martin Weiss, Amb. William B.Taylor, Prof. William Burke-White, Katrin Kuhlmann, and Gomiluk Otokwala, among others.

Overall, we were urged to be entrepreneurs in our own careers, to negotiate our terms but, also not to be afraid to travel less trodden paths as long as we focus on solving the problems around us. Other key takeaways were: the importance of a rule based legal order to ensure accountability, the need to make an impact through the law and the importance of hope. The seminar was helpful in giving critical feedback on papers that we had worked on.

I left the conference re-energized and inspired with a host of new friends and colleagues from various parts of the world: Emma Heijmans, Mujib Jimoh Jeremy Ng, Erick Guapizaca Jiménez, Anna-Katharina Klus, Bryant King, and Dustin Hartuv, among others.

Of course, it was also a great pleasure to tour Washington D.C.. The extremely large concrete buildings, unmistakably mirror ancient Greek architecture and are meant to portray power. The buildings stand out, they are bold and daring in their beauty. It is a true metropolis!

Disclaimer: The views expressed here belong solely to the author and do not and should not be attributed to any of the organizations, individuals or associations mentioned.