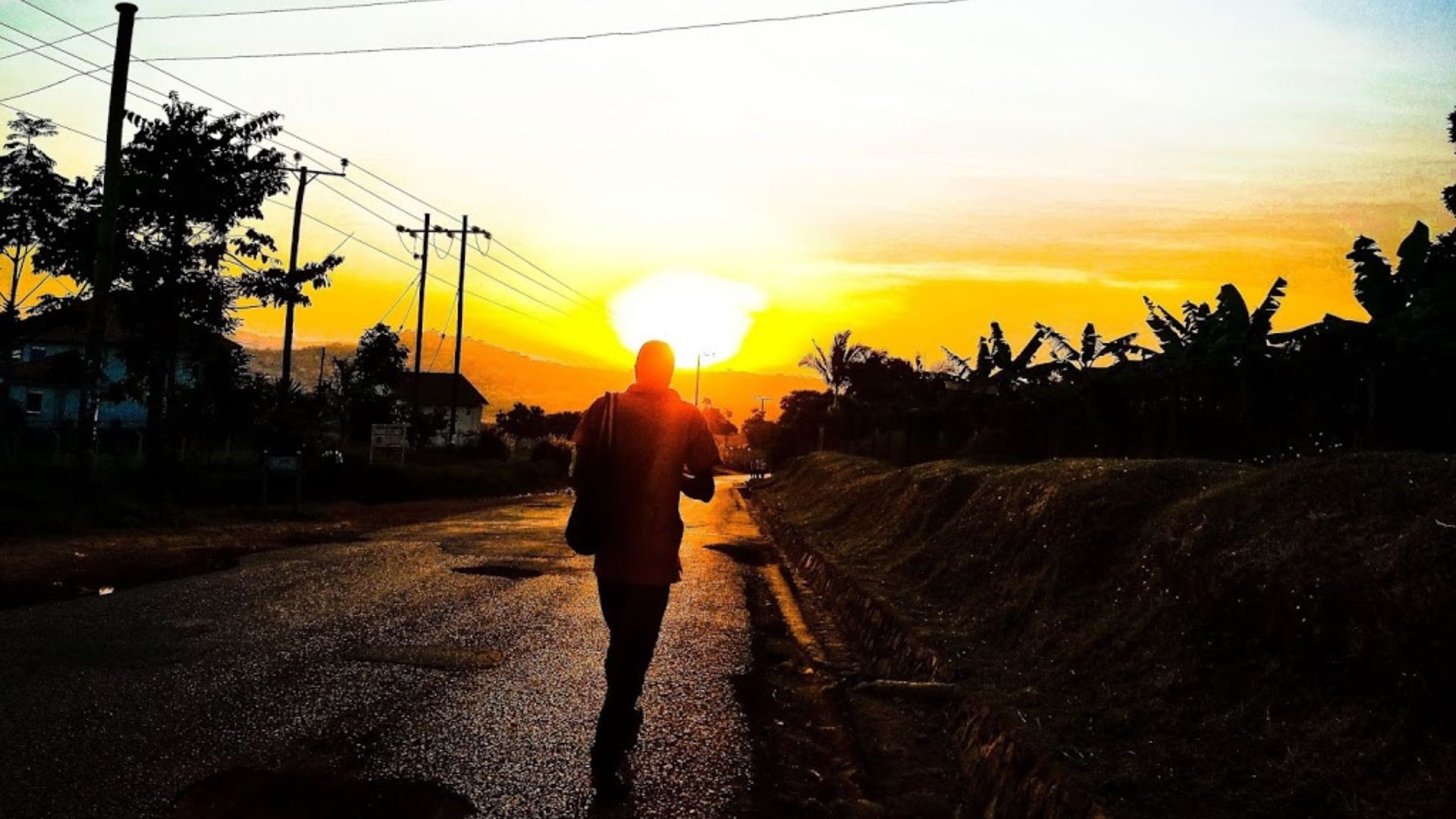 04 Jul

The Dancing Lawyer. A Story of Creation From Nothing

Walking, during the lockdown, has brought me some unexpected joy.  On one occasion, I came across a group of people (probably a family) in the midst of a stroll. Among them was a boy aged approximately four, standing a little away from what seemed like his parents.  This small boy stood above a pothole, visibly amazed at the tarmac that was intertwined with murram beneath him.  His mother reached out to convince him to keep up with the walk. The fixated boy was anything, but persuaded.  I wondered, what existential thought pattern the boy must have had as he lingered over this pothole?

 

Was he wondering what was beneath, as most geologists have? As an infant (which I once was), one is usually the product of the mistaken belief that theirs is the first generation to discover a thing. This Boy Scout must have been under glorious astonishment at the discovery of a pothole, something which has become quite synonymous with most roads outside Kampala's central business district.    While the mother continued to ask this budding geologist to move, she gave up on reason, as most parents do when they start the daunting task of playing to the cognitive abilities of a young child. She hastily carried him away to catch up with the rest of the family.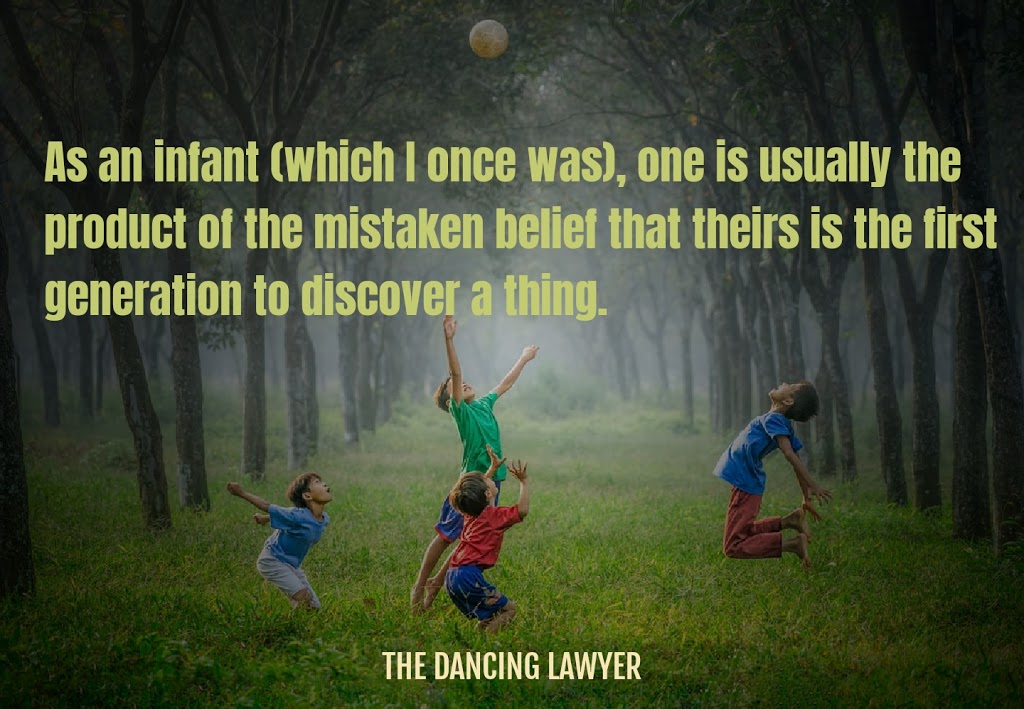 That's how strange and unfamiliar the past four months have been. This may explain why I have delighted in interacting and seeing strangers.   I was drawn to anything that got me off the dining table by the window, which has become my workspace, an area I cohabit with my laptop. Each person that walks past me presents their own mystery and opens up a whole new imaginable world. Some days, I run into couples walking hand in hand, on other days, I have seen them walk far apart, almost as if they were separated.  On another day, I saw an elderly man (stick in hand) moving with his loyal friend, a dog.  Perhaps, I longed to engage with something quaint, and out of routine as opposed to being at home. In this season, this undeniable oddness has made me grow fond of strangers, and has also led me to rediscover my strange love for dancing.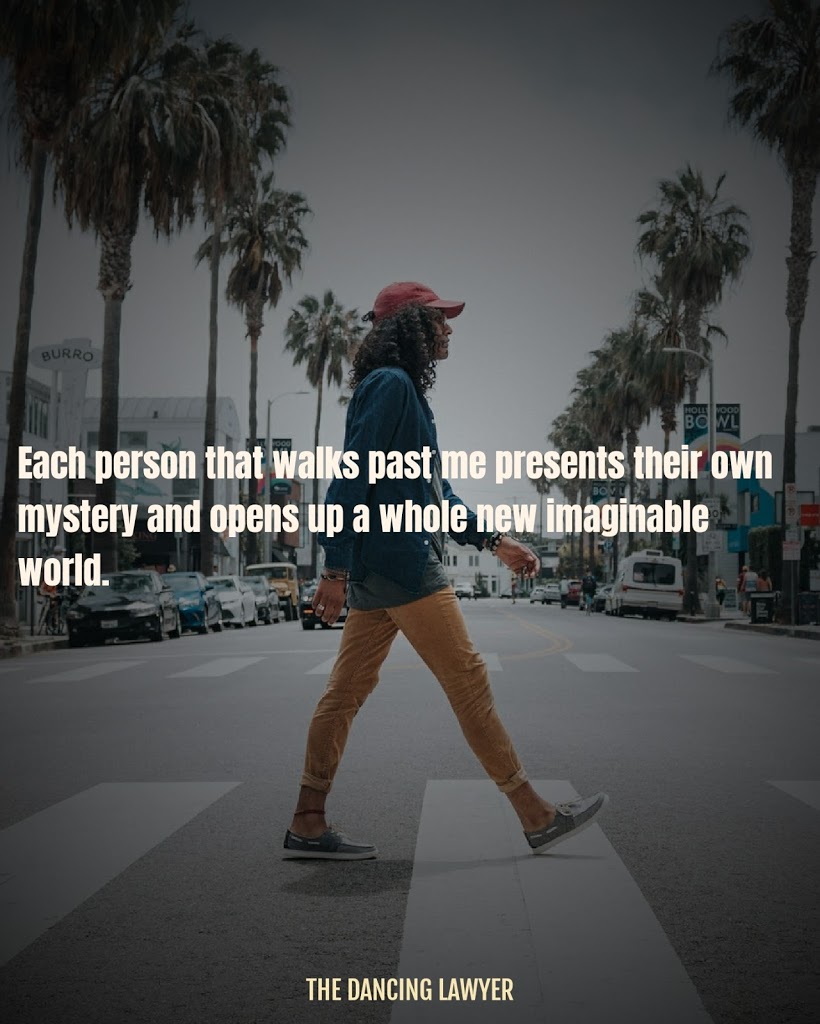 Sometimes while taking walks, I have odd outbursts where I randomly break into rhythmic dance moves to a song that is playing in my head. In a particular instance, unknown to me, while I 'danced,' my friend was recording. When I saw the video, it took me on a memory lane to 2010, when I used to dance at my local church group. I know that many might find this hard to believe, especially considering my impressive physique, but, I am an immensely talented dancer – or, so I have been told. I have contemplated a career in dancing. In this blog, I will narrate how I became a part of a dance group, and I will draw some lessons about perceptions and perseverance from my career as a dance-lawyer.
My Dancing Team 
We are three. My friend Daniel, a dance trainer, choreographer and fitness instructor.  My sister Jacinta, a dancer with recognizable talent who is studying business administration at University. She also makes great fashion designs and is tremendously gifted as an artist.  These two by far, are more agile than me, and to flog a dead horse, it doesn't do me any favours that I come from a profession, that's a stickler to rules and codes. After I had been randomly recorded by Daniel, we challenged ourselves to record a dance video. What followed was a roller coaster of a journey!
Half Truths
The success we see for most people, is only the end product (as the adage goes "they do not know the story, behind the glory").  It is only half the truth. Dancing is not a walk in the park. Some days we are left limping and I question my capabilities as a dancer. Creating choreography is more taxing than it looks.  Although a well-coordinated dance routine may appear easy to execute when you watch any of our videos on my Whatsapp, social media can be deceptive.  A successful surgery comes after endless preparation, trainings and practice, which may not be evident when a life is saved.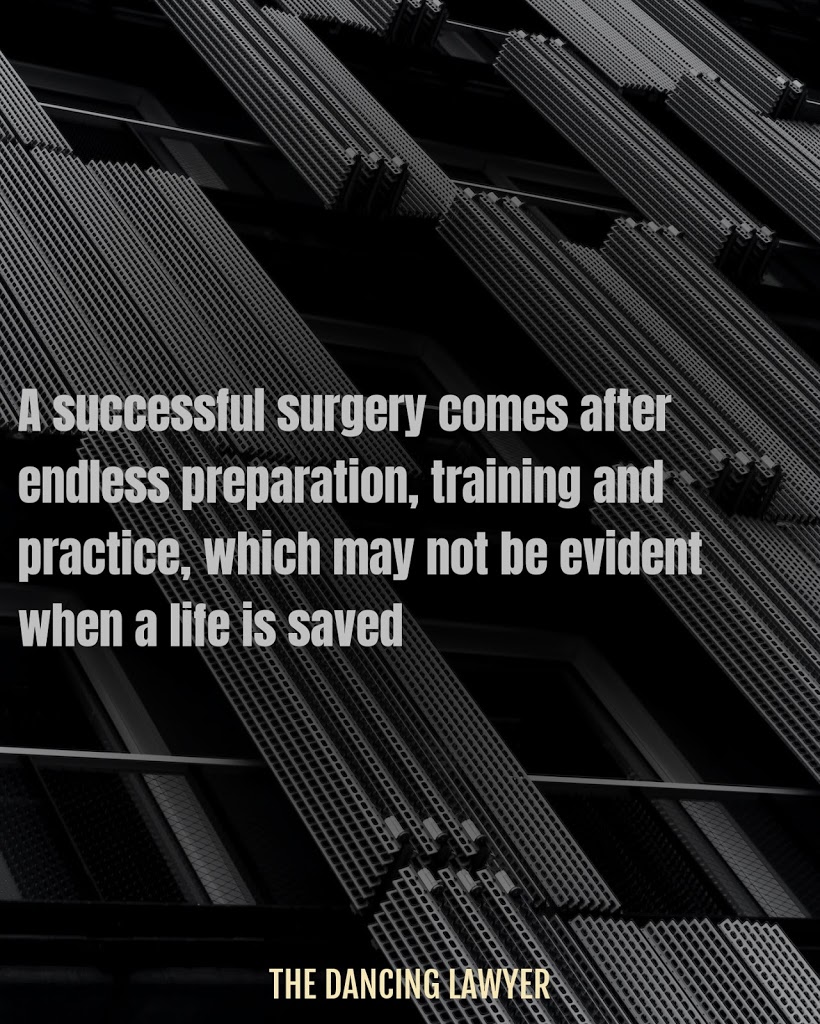 Trish Hall writes in reference to the partial truth that most people (intentionally or unintentionally) and, in the most limited way tell on social media. She comments that, the truth coexists with a larger, more complex social "truth." Our social truth is woven of lies—like the guy who can hardly stand his wife but keeps posting tributes to her on Facebook, presenting the image of a contented couple in a blossoming marriage. Social media propels a personal definition of truth, so that now some people think that if they believe something could be true or ought to be true, it is. In the same way, one might not get the full picture about the rigor that dancing requires when they see our videos. Working to create a coordinated and well-choreographed dance is not such a simple feat. The moves may look fairly straight forward, when recorded, but a lot of work goes on behind the scenes.  And when one sees the final video, although good, it is only half the truth.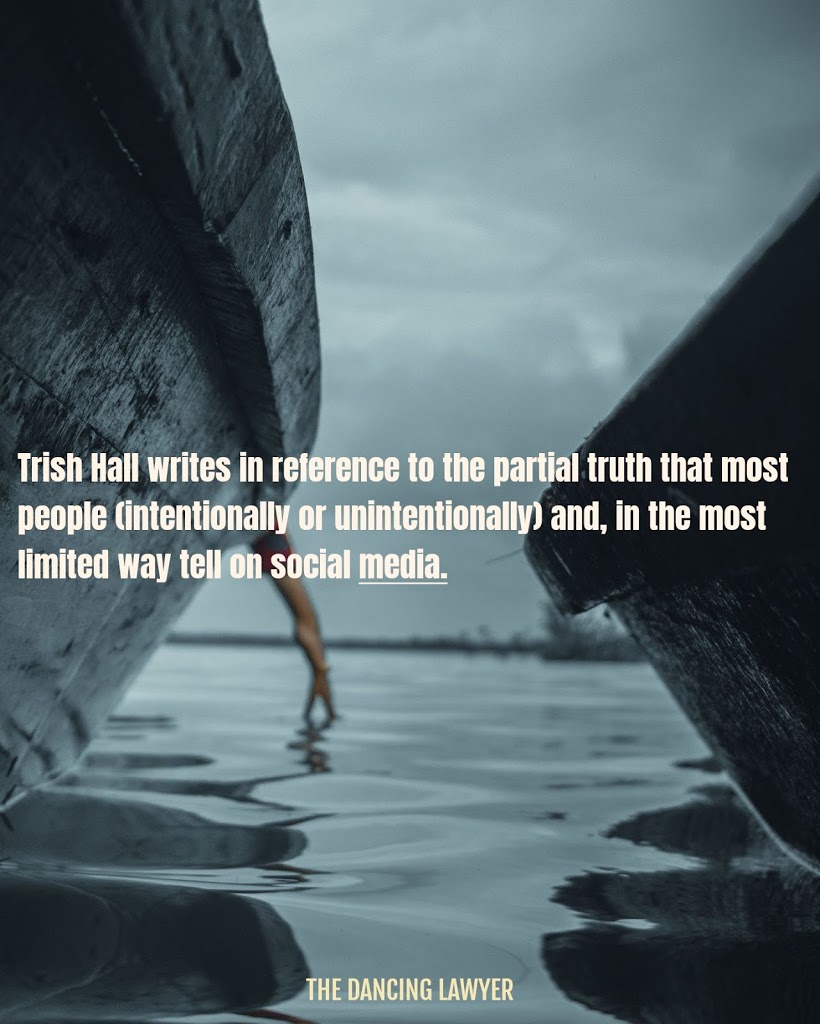 The Process
Typically, we have to first agree on a song, before we dance. Sometimes, we consider whether it is contemporary music, after which we try and predict whether the song is groovy. When we agree on a song, we then play it and start creating the moves. If a dance move comes to one's mind, it is put forward for consideration. Then the rest of the team may agree on whether the move is suitable or not. Sometimes we consider the flexibility and ability of the team before we agree on a move, especially as a precautionary step for those whose muscles might strain. In early 2019, I had the opportunity to watch Giuseppe Verdi's  La Traviata at the Royal Opera House in London. This thrilling 4 hour opera (with breaks) was such an engaging revival of a tragic tale but, rich with visual opulence – vocals and dance routines that left me breathless. But for most Operas, the cast and orchestra prepare for months (with some preparations stretching to six months). While our choreography is not an opera, it is similar in many ways. We practice for an average of seven-eight hours to get a one minute routine (approximately the same time it takes to fly a plane from Tanzania to Netherlands).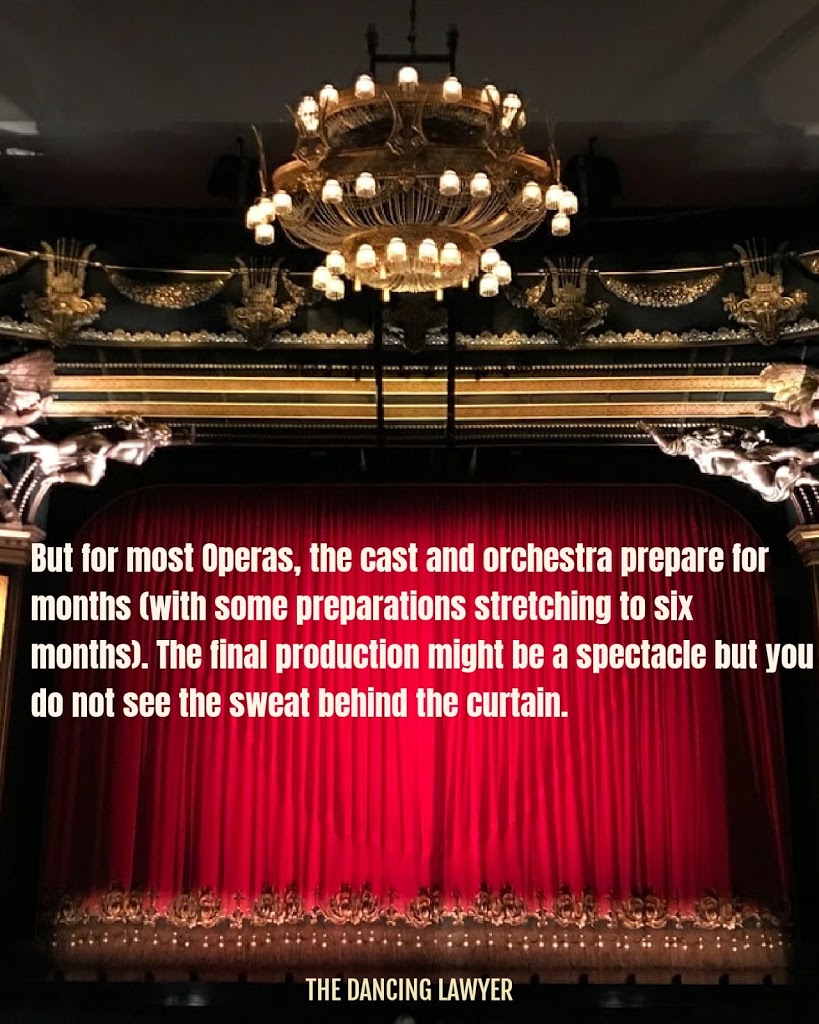 Some days are not as strenuous as the others. On days where our creative juices are not flowing in regards to composing innovative dance moves, we may postpone the practice. Or, on most times, it takes me a longer time to master a move. On worse days, we may even disagree on whether a dance move is ideal for that part of the song. After agreeing on the moves we have to then incorporate transitions.  Usually, Daniel's expertise as a professional dancer comes in handy, as together with my sister, they always figure out sleek ways we can transition from one dance stroke to another.  Even though, by their standards, I am far from being a perfect dancer, they are always keen to listen to my views. At the brain storming stage, my ideas are sharpened further by their opinions, and when we execute the dance moves, one might not even have a single clue about evolution of the dance routine.
It takes effort to create art or to become perfect at anything.  Malcolm Gladwell writes that it takes close to 10,000 hours to become perfect at anything. Although his views are tenable at some level, it is questionable whether one needs to be perfect at something. I am certainly not a perfect dancer. But working with Daniel and Jacinta, enhances my abilities. Although some days are hard, dancing is fun, and it is more pleasurable when we see the end product of the video recording. Watching ourselves gives us an undeniable sense of satisfaction. For us the reward is the video recording, but the grit is in the rehearsal routine. From my career as a dance-lawyer, the principles that apply to dance, can be applied universally.
For one to be consistent, they must practice daily to make themselves better, and the same can be said in any field of practice, even for the law and art. Consistency is an indispensable key to mastery of anything in life. Once you do not practice you get rusty, that is why Daniel on the face of it, effortlessly gets the dance moves at first attempt. While it takes me about eight-nine attempts to master a dance move. I cannot be compared to my teammates, (and there would be no point in doing so), but, together we are formidable.
For every final cut of anything in life. There are omissions. In reference to my attempt at a Micheal Jackson career. For every video we put out, about 5 days of practice, numerous moves suggested but only a few make the final choreography. On shooting about ten takes, seven different angles, four different themes and costumes. Maybe some one forgot a sequence in one of the videos and another person in the next. Whilst editing, some parts will be taken from a video that was the top of the pick and joined with parts from another. That is the process that allows you to sit and reflect, marvel and applaud yourself at an achievement.Without each of those ingredients, the recipe is not complete and the final is not absolute. So, I have learnt to respect each high and low. It is a symbiotic balance that you will encounter in many aspects of your life that aids learning and definitely growth. To look back on a journey, you must have had a trajectory.  A past that leads in front.
I still watch our dance videos, even weeks later, and I am marveled at how so much goes into choreography that one may miss at first sight. For J. K. Rowling, her story demonstrates "failure on an epic scale," as she describes it. A short-lived marriage, an unemployed single mother, whose manuscripts had been rejected over and over again.  Seeing the success of her Harry Potter novels, may blind one of the perseverance behind the scenes. For some lawyers, before a landmark brief at the Supreme Court, there may be countless losses in lower courts that sharpen one's understanding. For some, endless nights go into preparation for presentations, and, most parents spend sleepless nights to tend to a baby that grows to become independent. Dancing like most of these,   requires persistence, grit and motivation. I am far from comparable to the immense talent that Jacinta and Daniel have, however, that does not deter me, it inspires me, and even when it takes long to get a move, I rise up the following day and try again.